This cute one is I-Codi IC2-26 Naty Cloud Nine Gray from IFairycon!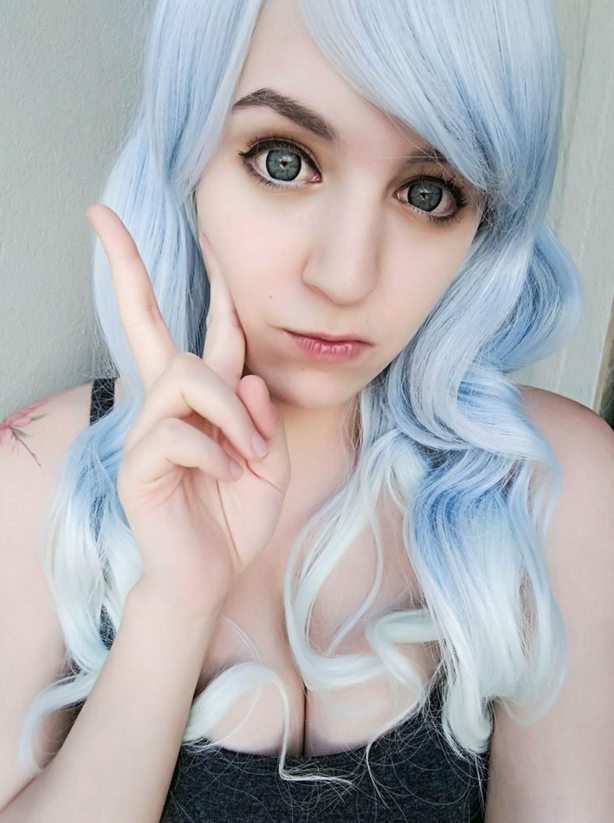 Here are my ratings:

Color 5/5:
I love how these lenses suited my eyes! I can't really say where my natural blue ends and where the gray of the lenses begin, so... I couldn't love it more!
<3

Enlargement 5/5:
It made my eyes look sooo big, I felt like a doll! I'm in love
<3

Comfort 5/5:
This pair of lenses is so so so comfortable! I almost forgot to remove it~ hahaha

Design 5/5:
It would show my natural color IF it wasn't for this awesome gray tone! Thanks to that, you almost can see my blue eyes in the middle. Sooo, I had to give it a 5! The design matches the color so perfectly
<3

Shipping 5/5:
Shipping was fast, well packaged and it came with a free cute 3D animal lens case (in my case it was a blue elephant, SO CUTE OMG)


Overal 5/5:
I am so pleased with everything! This one is now one of my favorite pair of circle lenses!
<3
<3
<3

IFairycon also gave a discount code for you, guys!
<3
The code is 'KOTOCOSPLAY10' and it will give you 10% off your order. The code is applicable for I.Fairy, Kimchi, ICK, I-Codi, Dueba, Geo and EOS Lenses.

I'll let a comparison pictures between natural light vs. indoor light in the comments!
<3

Here's their website: http://www.ifairycon.com/
Shop Now : http://www.ifairycon.com/i-codi-naty-ic2-26-cloud-...

Thank you IFairycon for sending me this amazing pair of lenses to review! I loved it so much!
<3
<3
<3